Prior to Apple's patent trial win over Samsung, the company was awarded an injunction by Judge Lucy Koh barring U.S. sales of the Samsung Galaxy Nexus phone. As noted byThe Next Web, a federal appeals court today reversed the ban on the grounds that Apple would not be sufficiently harmed by the alleged infringement.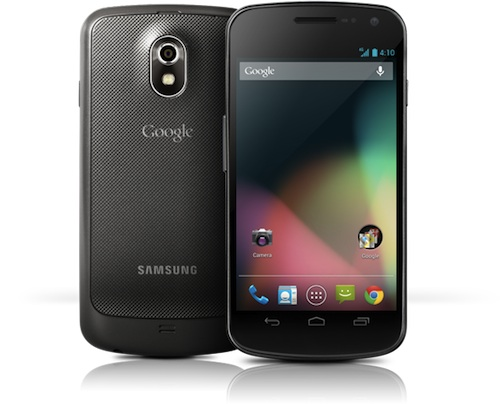 The appeals court found that the feature was indeed not integral to the success of the Galaxy Nexus, ruling that the lower court "abused its discretion" in issuing the original injunction. The Next Web notes:
The preliminary injunction on the Samsung smartphone had been granted as of June 30th by U.S. District Court Judge Lucy Koh, who eventually conducted the Apple v. Samsung patent trial. The ruling was based primarily on the 8086604 patent, which is defined as a "universal interface for retrieval of information in a computer system." The full patent appears to relate to a unified search tool that can be used to find a variety of different items via one indexed database. This could also refer to a unified spoken word interface like Siri, or Google's voice search.
At the time, Koh said that "Apple has articulated a plausible theory of irreparable harm" due to a "long-term loss of market share" and "losses of downstream sales."
The appeals court, however, disagreed with Koh's ruling that Apple had shown adequate threat of irreparable harm.
Samsung and Google developed a software workaround or the patent in question and deployed it shortly after the injunction went into effect. With the ban now lifted, the workaround appears to no longer be necessary. The full order [PDF] is available from the U.S. Courts website.
Update 11:51 AM: Our initial report seems to have generated some confusion over the exact rationale for the appeals court's decision to overturn the injunction. The appeals court ruled that Apple did not sufficiently show that sales of the Galaxy Nexus benefited from the inclusion of the unified search feature that is the subject of the patent. Given that view, the lower court was ruled to have overstepped its bounds in issuing the injunction on the belief that Apple would be caused irreparable harm by allowing sales of the Galaxy Nexus to continue.
In other words, it may very well be that the accused product would sell almost as well without incorporating the patented feature. And in that case, even if the competitive injury that results from selling the accused device is substantial, the harm that flows from the alleged infringement (the only harm that should count) is not.
The appeals court's decision was not based upon Samsung's earlier argument that sales of the Galaxy Nexus had been so "minuscule" as to not be a threat to Apple. We have also removed a quote from The Next Web's report that when taken out of context suggests that this was at least a partial reason for the overturning of the injunction.