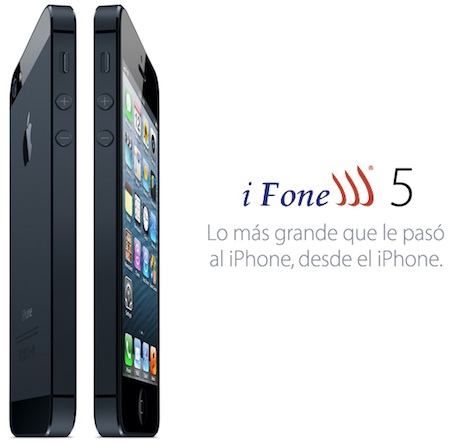 Apple has lost an appeal over its use of the ##Q##iPhone##Q## trademark in Mexico, reports The Wall Street Journal. The case has been going on for some time, but does not appear to impact Apple##Q##s ability to sell the iPhone and related services in the country.
Apple sued to have the Ifone brand revoked on grounds it had expired for the Mexican company, but a federal court found that Ifone SA, registered in 2003, was making proper use of it. The Supreme Court this week rejected Apple##Q##s appeal against the decision at the request of Ifone.

Ifone##Q##s corporate lawyer Eduardo Gallastegui said the decision frees the company to continue with its claims, already submitted to the Industrial Property Institute IMPI, for damages resulting from the use of its name by Apple and by three Mexican mobile phone service providers: America Movil unit Telcel, Spain##Q##s Telefonica SA and Grupo Iusacell.
This is not the first time that Apple has run into trademark issues with its products. Previous court cases in Brazil and China have ended in settlements.