Apple has released a newly updated version of its Find My Friends app with an iOS 7-inspired redesign. The app was Apple's last consumer-focused app to receive a redesign for iOS 7, though iAd Gallery and iTunes Connect retain their old look-and-feel.
Other than the new design, Find My Friends does not appear to have any new features.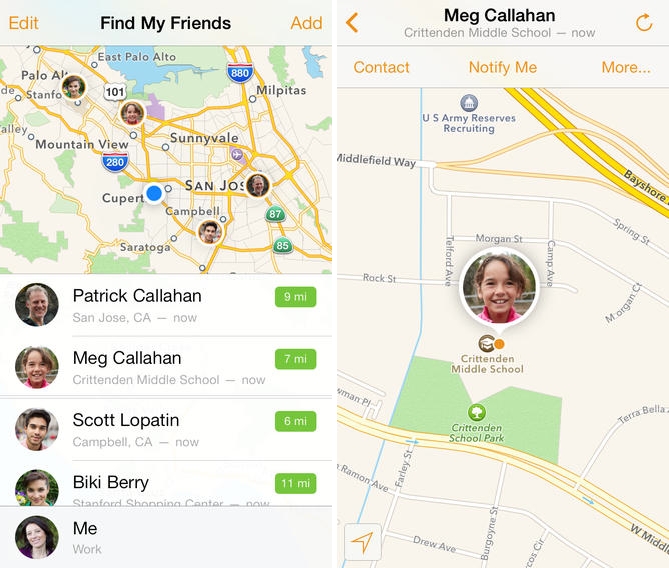 Last week, Apple released updated versions of iBooks and iTunes U with similar redesigns.
Find My Friends is a free download for the iPhone and iPad from the App Store.