Will Ferrell##Q##s Funny or Die website has made a 60-75 minute movie very loosely based on the life of Steve Jobs, reports The New York Times. The film is by far the longest project for the website, which is famous for its short video clips.
Justin Long will portray Jobs, an interesting casting choice given his role as ##Q##Mac##Q## in theMac vs. PC ad campaign that Apple ran for a number of years.
"In true Internet fashion, it's not based on very thorough research — essentially a cursory look at the Steve Jobs Wikipedia page," said Ryan Perez, who wrote and directed "iSteve." "It's very silly. But it looks at his whole life."

Making fun of Mr. Jobs, the Apple co-founder who died in 2011 and who is considered a deity by many people (at least in the tech world), is a risky proposition, even if done gently. But Allison Hord, who produced "iSteve," said the tone was such that "even the harshest fanboy critics will be able to laugh with us."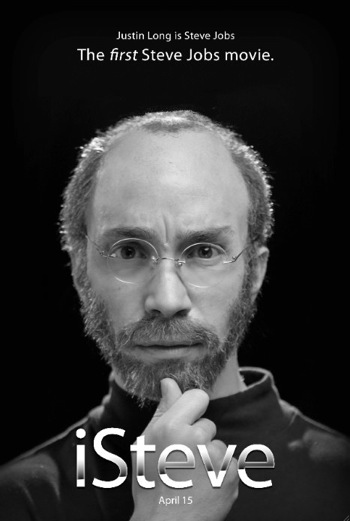 The script for ##Q##iSteve##Q## was written in three days and the movie was filmed in five. The writer and director joked to The Times that "we might not be the best, but we will be the first."
There are two other movies about Steve##Q##s life — perhaps more faithful to the source material — coming out soon. ##Q##Jobs##Q##, starring Ashton Kutcher, and another film based on Walter Isaacson##Q##s biography of Jobs that is being written by Aaron Sorkin.