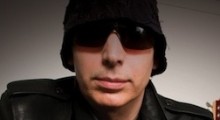 Vox Amplification on Monday announced it is offering users a rebate on select Joe Satriani guitar effects pedals.


Starting today and running until April 30, you can get a $30 rebate on the Satchurator, Time Machine, and Big Bad Wah. The rebate is available as a download on the Vox Web site.
The 
Satchurator
 is a distortion pedal that Vox says is capable of very high gain levels, but operates quietly. "The Satchurator is the most musical, most dynamic, multi-function distortion pedal I've ever played through," said Satriani.
Time Machine
 is a dual-mode delay pedal providing both modern and vintage modes. The vintage mode offers the sound of an old tape delay, which is one of my personal favorites. The modern mode mirrors your original sound.