Users are reporting that a widespread issue with Apple's App Store is preventing new purchases from being made. When users attempt to make a purchase or redownload a previous purchase, they are asked to agree to updated Terms & Conditions.
When they accept, they are then asked to agree to them again and again. As a result, new purchases and downloads from iTunes in the Cloud cannot be made. The issue appears to be affecting all purchases from both the App Store and iTunes store, on both iOS and iTunes on the Mac.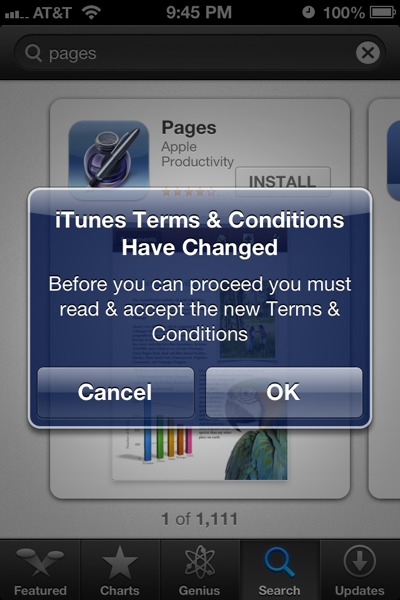 We've reached out to Apple for comment, but until the issue is resolved many iOS users will be unable to purchase new apps or media content.